Strawberry Rhubarb FX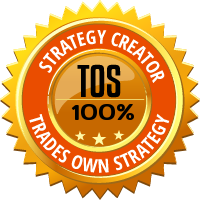 Hypothetical Monthly Returns (includes typical commissions and system fees)
| | Jan | Feb | Mar | Apr | May | Jun | Jul | Aug | Sep | Oct | Nov | Dec |
| --- | --- | --- | --- | --- | --- | --- | --- | --- | --- | --- | --- | --- |
| 2011 | | | | | | | | | +24.9% | +19.0% | +18.0% | +13.2% |
| 2012 | +5.8% | (13.8%) | +20.7% | (38.4%) | +2.2% | +2.3% | +20.5% | +7.3% | +3.7% | +7.3% | +5.5% | +3.8% |
| 2013 | (3.7%) | (12.6%) | +3.3% | +11.4% | +1.1% | | | | | | | |
There is a substantial risk of loss when trading futures, forex, stocks, or options.
Hide this

Loading Chart...
Instruments
Forex
Strategies
Unclassified
System started
9/13/2011 (21 months ago)
System developer

Hicks


(Last login to C2: 5/24/13 1:07)
C2 Score: 994

System creator requested that closed trades data below be delayed by 2 hours.
Hypothetical Trading Results
Opened ET
B/S
#
Symbol
Price
Closed
Price
Risk
P/L
5/24/13 0:37
BUY
35
GBP/JPY
152.999
5/24
1:04

153.415

n/a

$1,398

5/23/13 19:29
SELL
35
GBP/JPY
154.282
5/23
23:54

153.652

Normal

$2,134

5/23/13 9:30
SELL
35
GBP/JPY
152.839
5/23
19:14

154.309

n/a

($5,062)

5/23/13 2:14
BUY
35
GBP/JPY
152.826
5/23
7:15

153.377

High

$1,861

5/23/13 1:28
BUY
35
GBP/JPY
153.915
5/23
2:12

152.813

High

($3,821)

5/23/13 0:40
SELL
35
GBP/JPY
154.531
5/23
0:46

154.450

n/a

$243

5/21/13 9:21
BUY
35
GBP/JPY
155.649
5/22
4:03

155.742

Normal

$280

5/21/13 7:44
BUY
35
GBP/JPY
155.732
5/21
9:08

155.548

Low

($662)

5/15/13 19:50
BUY
35
GBP/JPY
155.843
5/16
5:07

156.017

Normal

$560

5/15/13 12:08
BUY
35
GBP/JPY
155.822
5/15
12:41

155.896

Low

$215

5/15/13 9:48
BUY
35
GBP/JPY
155.568
5/15
11:05

155.921

Low

$1,170

5/15/13 8:21
BUY
35
GBP/JPY
156.037
5/15
9:43

155.700

Normal

($1,193)

5/13/13 11:15
BUY
35
GBP/JPY
155.851
5/13
13:23

155.891

Low

$105

5/13/13 10:04
BUY
70
GBP/JPY
156.209
5/13
10:49

156.275

Low

$385

5/10/13 12:10
BUY
35
GBP/JPY
155.816
5/10
12:15

155.900

Low

$256
<< More recent
Statistics
Analytics
All Statistics Based on Hypothetical Results
Trades
324
# Profitable
278 (85.8%)
# months tracked
21
Profitable months
17 (81.0%)
Avg trade duration
10.0 hours
Annual return (compounded)
83.6%
Average win
$496
Average loss
$2,213
Profit factor
1.4:1
Max peak-to-valley drawdown (historical)
45.52%
drawdown period
March 29, 2012 to April 10, 2012
Correlation w/ S&P
0.045
Sharpe ratio
1.305
Keep after worst-case slippage
93.8%
Probabilities of future account loss
&nbsp
Chance of 10% account loss
63.5%
Chance of 20% account loss
34.0%
Chance of 30% account loss
21.5%
| | |
| --- | --- |
| Chance of 50% account loss | 0.0% |
| Chance of 100% account loss | 0.0% |
| Average Profit to Drawdown (APD) | 0.08 |
| Average P/L per unit traded | |
Reviews
See All
Oct 17, 2012 from AutoTrader
Strawberry Rhubarb is easily one of the best systems around. It had one significant drawdown, in April '12, which truly I believe was the result of the developer succumbing to pressure from some overly-assertive subscribers urging him to change his trading style--a mistake that he seems to have learned well from and has not repeated. Otherwise, his trades are remarkably consistent and profitable, with very short market exposure (currently 6.3 hrs) and low intratrade drawdowns, with rare exceptions. The system has been profitable for 12 out of the 14 months it has been around, and currently has a 125.4% compound annual return. Unlike a lot of systems, there's no "averaging in" or martingale here, and the risk/reward you see is the risk/reward you get. Also, the developer trades his own system and only charges if the system is profitable. What more can you ask for?
May 2, 2012 from AutoTrader
Some brilliant trades, some too-soon position entries.
Rebuttal, posted on Aug 18, 2012 by system developer:

Dear Reviewer,
As matter of fact, my system is not the only system on C2 that does "some too-soon position entries", so my question to you is: do you give two star ratings to all other systems with this kind of "entries" or to my system only?

April 8, 2012 from AutoTrader
As a former subscriber and still interested in the system I don't understand exactly the philosophy of Hicks. He writes: "The model will not increase the initial position, meaning no cost averaging. Effective March 13, 2012, my protective stop will not exceed 50 pips". But what I see is a loose of: - 4/5: -83 pips - 4/5: -71 pips - 4/4: -67 pips - 4/3: -67 pips How is this possible? Not a good base for re-subscription.
Rebuttal, posted on May 24, 2012 by system developer:

Dear Reviewer,
Thanks for your interest in re-subscription. You are correct - there is no cost averaging here, just stop loss size increase justified by a sudden increase in market volatility.
April 7, 2012 from AutoTrader
Losing $10k in two days on an account of this size speaks to a lack of sound money management. If you do sign up, be aware that you are in a for a big roller coaster ride with your capital.
Rebuttal, posted on April 7, 2012 by system developer:

Dear Autotrader,
Your review comes as your response to my broadcast message to my subscribers regarding my future guidelines and rules.
For all, who are not my subscribers and reading this rebuttal, I would like to mention briefly what I had written to my subscribers.
What appears on a surface as "a lack of sound money management" has deeper roots in my attempts to yield to my subscribers' requests and modify the system to please them more ( have more trades, reduce stop size, make larger profit targets, etc.).
I also had informed my subscribers that effective April 8, 2012, the system will revert to it's original version that was in operation from September to December 2011.
To those, who are in search of a system, when you find a system that you like, and the system is making money for you, please just let the developer to do what he does best and leave him alone.
April 5, 2012 from AutoTrader
Mistakes are made, even by the most talented traders. Hans has shown an ability to do a remarkable come-back once before, and I expect he will again.
April 5, 2012 from AutoTrader
I'm out. A system that is capapable of giving back 10,000 worth of hard earned gains in 2 days is just sad. It is now a proven repeatable pattern.
Rebuttal, posted on May 24, 2012 by system developer:

Dear Reviewer,
What "proven repeatable pattern" do you have in mind?

April 5, 2012 from AutoTrader
Created stop loss rules after huge losses, and seeing now that trader deviated its own stop loss rule in the past few days shows me he is just not learning from his mistakes. Now he must learn the hard way - system isn't bad but discipline is very poor.
Rebuttal, posted on April 7, 2012 by system developer:

Dear Autotrader,

As a disciplined trader, I follow the current rules of my system. I had updated the rules in response to my subscribers' requests to tighten my stop loss, and had followed the updated rules. The three losses that you see, on 4/3/12, are the results of my following the tigher stop loss rule.

That is my discipline.
April 4, 2012 from AutoTrader
During the February drawdown, I bailed and missed the recovery. This time I'm going to ride this stallion up the mountain. Hi-yo, Silver! Away!
Feb 24, 2012 from AutoTrader
Every system has its ups and downs, this unfortunately has been on a tear downwards. It seems to be like going to the roulette table and keep doubling down as you loose more and more. If it turns around and gets back on track in the future, I may step back in, for the time being I am staying on the sidelines.
Rebuttal, posted on March 8, 2012 by system developer:

Dear Autotrader,

As you are well aware, in American Roulette, there are two zeroes and 36 non-zero numbers (18 red and 18 black).
If a player bets $1 on red, her chance of winning $1 is therefore 18/38 = 47% and her chance of losing $1 is 20/38 = 53%.

The Roulette player's expected value, EV = (0.47 x $1) + (0.53 x -$1) =
- $0.06 per $1 bet.
It's a negative number.

In Strawberry trading, a trader currently has 90.7% chance of winning $423 and 9.3% chance of losing $2,347.

The Strawberry trader's EV = $423 x 0.907 - $2,347 x 0.093 = $165 per trade.
It's a positive number.

The EV numbers speak for themselves.

Feb 23, 2012 from AutoTrader
With the European crisis heating up in February the markets have been shot all over the place. To actually think that everything would be smooth sailing and trading would still produce stellar results is ridiculous. The developer does not have a holy grail here but he is trying and I am sure he is learning from the experience with his recent changes to include tighter stops. It's worth sticking in for a while longer to see if he will recover. Although, I do agree subscription fee is a little high especially for those of us who scale down. Maybe he should change his plan to performance based.
Rebuttal, posted on March 30, 2012 by system developer:

Dear Autotrader,

You are proven right - SRFX has recovered from the draw down and has made a new equity high.
Effective March 13, 2012, my protective stop will not exceed 50 pips.
Thank you.
Feb 23, 2012 from AutoTrader
System loses months of equity in just two days and has been on a downtrend since mid January, about a third of the life of the system. Dev relies on a high rate of small wins vs loses but he seems to have lost the edge as shown by the recent massive and frequent loses. In response to the recent drawdown developer has bumped up the number of lots traded increasing risk. Positions are held over weekends... Sounds like it's going to be extremely difficult for the system to work out long term. At $236/month and with many other forex systems coming up on C2 with more stable equity curves, better risk/reward profiles and cheaper monthly rates a it's hard to see the value on 'Strawberry'
Rebuttal, posted on March 7, 2012 by system developer:

I did not bump up number of lots. In order to recover money for my subscribers, I have to trade with the same number of lots as when the drawdowns occurred.
Feb 20, 2012 from AutoTrader
The system was due for a pullback. Now would probably be a good time to start trading the system, if you have not already.
Rebuttal, posted on Feb 22, 2012 by system developer:

I agree with you.
Feb 19, 2012 from Subscriber
Someone on the trade of 2/16 opened a position with 1,000 minilots!! To me, this is just insane. This idiotic move was rewarded with a $100K+ drawdown in that person's account. How is Hans possibly going to make any money with his trades if subscribers put on positions that large? Yes, I know that EUR/USD is very liquid, but if a bunch of us put on positions that big, we're never going to make consistent profits. Professional market traders see these trades on their screens and have much more leverage than we do to force the market in the opposite direction and run the stops. I give Hans much credit in trying to actively manage his stops to get the best outcome for us, but all of us need to do our part and scale-in with moderation so we can all profit together as a group.
Feb 18, 2012 from AutoTrader
Overall the system has certainly been impressive, however, history has shown that double digit monthly returns are not sustainable in the long run and trying to keep a high win percentage at all cost is troublesome. If you look at all the fx systems older than 1 yr with less than 30% dd and CAGR of at least 37% you will find that all have a low win ratio but a high avg. profit/loss ratio. I wish the vendor would adopt a similar strategy.
Feb 17, 2012 from AutoTrader
Keeping a position over the weekend is not a good idea . Take the (relatively) small loss to protect subscribers from potential larger losses - especially with potential Euro news. This action has blown up many C2 systems. This approach is concerning as to whether the real reason is avoid another blemish on the win/loss track record. After taking the big loss with 40 mini-lot positions, the next trade size went to 45 mini-lots. Very aggressive move to try and recoup loss. Sometimes the trades get stop-loss orders, but then they get canceled. Not sure why. Therefore, the trade is not protected at some times. Case in point is the 2/16 trade, which had a stop loss, got canceled and then the price below through communicated 90 pips SL.
Rebuttal, posted on Feb 20, 2012 by system developer:

Dear Autotrader,
It looks like you aren't a MB Trading customer. My other Autotraders use MB Trading. They had requested that I cancel my stop-loss orders right before placing my exit market orders. If that was your concern, why didn't you ask me for an explanation before?
By the way, it is easier for a trader to keep the stops in place than cancelling them and exiting at the market.
Feb 17, 2012 from AutoTrader
I have a few concerns that apply to other successful systems on C2. First, the developer stated that there is a 90 pip stop loss. If you look back through the trades, on 2/16/12 the system suffered a larger loss than 90 pips. Second is the risk/reward ratio. If you look at the amount that the system is willing to sustain as a loss, it can be 10-15 times the average profit. That creates significant pressure to maintain a VERY high win rate. All in all a good system but could do with better risk mgmt.
Rebuttal, posted on Feb 22, 2012 by system developer:

Dear Autotrader,
On 2/16/12, the loss was 100 pips, due to my obligation to my MB Trading subscribers to cancel the stop loss prior to exiting any position with a market order. The market was moving very fast at the moment of my exit. Hence, 100 pips instead of 90.
My system's average loss to average win ratio is currently at 6.3. That is very far from your "10-15 times". This ratio has been about the same for several months prior to your subscription.
So, why did you subscribe?
Is there somewhere your own system trading by your better risk/reward rules?
Please let me know.


Feb 1, 2012 from AutoTrader
I have been auto-trading this system and cannot be happier. Does it have it's hiccups... yes. Does it recover quickly and keep making money... absolutely! The win rate speaks for itself. The developer is great at what he does. He also has great communication. My only fear about this system is not the developer or his system.... it's the negative people that may distract the developer from managing the trades, or worse, cause him to discontinue it. I concur with the previous reviewer... if you're not happy with the results, please unsubscribe and let Strawberry continue making the rest of our accounts grow at an exponential rate!
Feb 1, 2012 from AutoTrader
So far this system rocks.......good communication. If you don't like the trades.....cancel your subscription and leave the developer alone to keep making money for us.
Jan 31, 2012 from Subscriber
This system seems to be quite good. The only thing I don't like about it is the risk (about 90 pips) versus the reward (about 10 pips) of a typical trade. What remains to be seen is how likely it is that there will be a string of large losing trades bunched together to produce a very large drawdown. I'm willing to take a chance that this won't happen, but I'm trading at a much lower leverage than what is shown on C2. A good rule of thumb I've heard is to risk no more than 2% of your capital on any single trade. The last large loser in this system (as of 1/31/12) was 9.4%. I know I can't stomach that kind of loss and I doubt many others can either.
Rebuttal, posted on Feb 1, 2012 by system developer:

1) 92.9% winning rate;
2) no cost averaging;
3) 90 pips stop loss;
These are the key ingredients that make Strawberry Rhubarb FX a successful system.
Jan 26, 2012 from AutoTrader
From my years of experience with C2 and other trading communities, I conclude that there is no perfect system out there. Strawberry is a consistent profit maker with well-managed risk. It is as good as it gets.
Jan 26, 2012 from AutoTrader
I have been autotrading Strawberry for 2 1/2 months and has been a consistent money-maker for me. Differently from other systems, cares about his subscribers. He is cold-blooded but enjoys sense of humour. Four star not for the quality (I think he is top and I believe there are only two other systems for FX here at Collective that stands in the same league) but because the system is relatively new. I'll review again in some months and after, hopefully, gained more money!
Jan 26, 2012 from AutoTrader
1/25 - As the previous reviewer notes, the system developer stays true to his stops. However, those stops have been hit with increasing frequency as indicated by the declining monthly returns: Sept: +25.5%, Oct: +19.6%, Nov: +18.8%, Dec: +13.5%. January promises to be lower still. While the above returns are outstanding, the declining trend is cause for concern. While stops are necessary to give the trade a chance for success, the trade should be abandoned when the reason for making the trade vanishes. The developer shows his ability to reverse his position quickly to recover losses, but he has had two losing weeks in January. I hope I am proven wrong and the previous success resumes. I would be glad to revise my rating to 5 stars in that event.
Rebuttal, posted on Jan 28, 2012 by system developer:

I started the system with $20,000 capital. From the start, I traded 20 mini lots and increased 5 mini lots for every $5000 profit the model made. As I continued with the system, I decided to take a more conservative approach and, as you can see, before the last loss I had $46,300 and yet I was only trading 35 mini lots. I could have been trading 45 mini lots instead to keep the performance at the same level or higher.
I was fully aware that my returns will decrease, yet I wanted less risk for my subscribers due to the market volatility increase.
As a reminder, my system description states that it is based on the adaptive rule-based model. In January 2012, the market had changed sharply. The adaptive system can't change instantaneously, so it took about two weeks to adapt to the new market conditions.
Jan 25, 2012 from AutoTrader
1/25 - Once again the system owner stays true to his stops, proving that he is not afraid to take a loss and then move towards recovery, rather than "holding and hoping" and dragging his clients through precipitous drawdown for the sake of a good looking record. With this system, I know exactly how much I stand to lose on any given trade and can scale accordingly, and system's past record confirms quick recoveries. Outstanding risk management coupled with thus-far excellent returns.
Dec 22, 2011 from AutoTrader
This is good system! Small, low risk, consistent. Manageable DD. A great way to scale gradually. Nothing beats slow, stead profits with minimal account volitility. Disciplined trader who really know how manage is trades.
Dec 9, 2011 from AutoTrader
I really like this system. The developer is consistent and communicates regularly with subscribers. He does not average down. As with any system that targets very high returns, if the position goes against us there can be a quick drawdown. However, to date the system has always made it back to new highs rapidly.
Nov 18, 2011 from AutoTrader
Excellent discipline and great communication. This is still a young system but so far he has been able to consistently pull in 3-4 profitable trades each week. So far, I am a happy subscriber.
Nov 1, 2011 from AutoTrader
A very well managed system with stop losses. I have observed sound and determined recovery when a trade goes into the red. If indicators are unclear, he does not trade which I appreciate and then he more than makes it up when he gets the green light. Clearly this manager is not only good at what he does, he enjoys it too.
System Description
Strawberry Rhubarb FX trades a rule-based adaptive model. The model uses proprietary indicators for market noise filtering and risk evaluation. It allows for an element of discretion under certain conditions.
The model will not increase the initial position, meaning no cost averaging.
Please feel free to contact me with any questions you might have.
- This System Description text was submitted by the creator of this strategy. Collective2 verifies only trading signals and hypothetical trading results. We have not verified that this text above is an accurate system description. Remember there is a substantial risk of loss in trading. Past performance is not indicative of future results. Do not trade with money you cannot afford to lose.