Hi, I'm Matthew Klein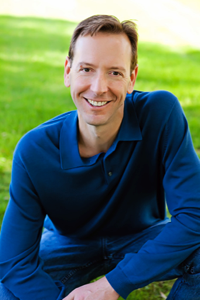 A glamour shot of me, highly airbrushed to prevent projectile vomiting.
I'm the founder of Collective2. I'm also a computer programmer, novelist, and trader.
I spend most of my time in a room. It's not a dark room exactly, but there is a certain funk emanating from within it.
But that's okay. Because that's just simply what happens when you spend all your hours developing computer software designed to help traders.
That's what Collective2 is -- a Web site designed to help people automate their trading. I've spent over a decade building the technology behind Collective2, and I invite you to explore the site. Whether you trade futures, forex, stocks, or options, there's probably a trading system on our site that will interest you. With over 60,000 registered users, we must be doing something cool.
Not sure if C2 is right for you? Try AutoTrading in a free, simulated brokerage account.
Supported Brokers
Interested in AutoTrading a Collective2 trading system? We support a lot of brokers. The list includes: MB Trading, OpenECry, Interactive Brokers, Alpari, Dorman Trading, AvaFX, Daniels Trading, Gain Capital, Vision Financial, FXCM, and Striker.
In addition we are able to support brokers who use the following technology platforms: Currenex, MetaTrader4, CTS, and Zenfire.†
What is Collective2?
Collective2 (or "C2" to its fans) is an automated trading platform. It allows traders to analyze and choose automated trading systems based on hypothetical track records.
Subscribers can choose to have trades automatically placed in compatible brokerage accounts, or can have buy/sell signals sent by email or cell phone for manual trading.
Skilled traders and system developers can earn extra income by offering subscriptions to their own trading methods.
Collective2 was founded eleven years ago, and has enabled billions of dollars of real-life trades in real-life trading accounts.