Hi, I'm Matthew Klein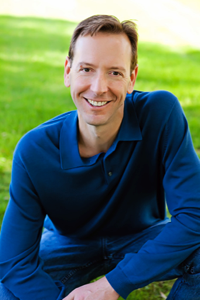 I'm the founder of Collective2. I'm also a computer programmer, novelist, and trader.
I've been building Collective2 for over a decade. Is Collective2 the trading world's best-kept secret? I'm afraid so.
That's because I don't spend my time doing marketing or appearing at seminars. I don't walk around an auditorium wearing a feather-weight microphone headset teaching people how to make a fortune trading. The truth is, I have no freaking clue how to make a fortune trading. And if I did know, I'd probably keep it to myself.
But what I do know is that, if there is a way to make money trading (and who knows if there is), then the answer will be found in the collective genius of computer programmers, traders, and mathematicians all over the world. That's why I built Collective2 -- to help people discover trading genius, wherever it may reside, and to try to profit from it, if possible.
I've spent over a decade building the technology behind Collective2, and I invite you to come back and explore the site. Sure, it's a bit daunting. Sure, your eyes will glaze over when they are assaulted by the rows of statistics and numbers. But perhaps, just perhaps, investing your time, and exploring our complex site, will prove worthwhile to you. With over 60,000 registered users, we must be doing something cool.
Not sure if C2 is right for you? Try AutoTrading in a free, simulated brokerage account.
Other news from Collective2
New broker support
MetaTrader4: We're pleased to announce support for MetaTrader4 accounts. This means that if you have a MetaTrader4 account, you can AutoTrade any C2 forex trading system within it. (Your broker will need to approve before trading can begin.)
Vision Financial: Now you can AutoTrade Collective2 (C2) systems at Vision Financial (supports stocks, options, futures).
Interactive Brokers: We now support advanced Gen3 AutoTrade technology for Interactive Brokers (futures only for USA customers, stocks/options/futures for non-USA customers).
Inverse Trading:
Now we support "inverse trading" -- which allows you to bet against a trading system you think will fail.*
What is Collective2?
Collective2 (or "C2" to its fans) is an automated trading platform. It allows traders to analyze and choose automated trading systems based on hypothetical track records.
Subscribers can choose to have trades automatically placed in compatible brokerage accounts, or can have buy/sell signals sent by email or cell phone for manual trading.
Skilled traders and system developers can earn extra income by offering subscriptions to their own trading methods.
Collective2 was founded eleven years ago, and has enabled billions of dollars of real-life trades in real-life trading accounts.